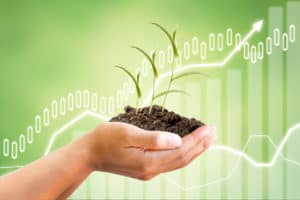 CME Group is set to launch a new sustainable clearing service later this year with the aim of helping participants analyse the sustainability of their hedging activities.
Expected to launch on 27 September, the new clearing service will allow clients to better track and measure the impact of their sustainable activities and their sustainable derivatives positions.
According to CME Group, sustainable derivatives include the trading of carbon offsets, battery metals and bioenergy products, and the hedging of interest rate and foreign exchange futures to support a sustainable business.
BNP Paribas and Standard Chartered were among the first institutions to voice support for the new service ahead of its launch.
"As a firm believer in how finance can catalyse a positive impact on our environment, Standard Chartered is delighted to have contributed to CME's sustainable clearing solution and support the sustainable agenda of market participants," said Mick Hill, global product owner, exchanged traded derivatives, Standard Chartered Bank.
Sustainable Clearing eligibility criteria will be provided to all participating futures commission merchants to tag their sustainable trades. These will then be aligned to external sustainable standards with CME acting as criteria neutral.
Over the past year, investors have been increasingly looking for ways to manage risk in their sustainable portfolios. As a result, various trading venues have launched environmental, social and governance (ESG) related derivatives in partnership with index providers.
Last month, Goldman Sachs became the first institution to trade CME Group's E-mini S&P Europe 350 ESG Index futures, completed as a block trade valued at €4m notional.