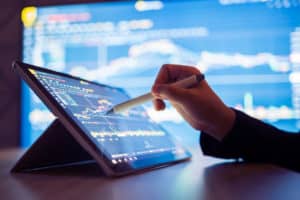 Turquoise has become the first trading venue to connect to OpenFin to offer a direct data feed to the buy-side via its operating system.
The pair confirmed that FlexTrade Systems' EMS was the first to integrate the new data offering aimed at streamlining buy-side trader workflows by offering them access to trading venues' data directly via OpenFin's operating system to support better liquidity discovery and decision making.
"As a market operator, Turquoise is well positioned to bring the industry together around a common ambition: to collaborate, innovate and to improve efficiencies on
 traders' desktops," said Dr Robert Barnes, group head of securities trading and chief executive of Turquoise.
"This will not only support best execution efforts but also improve performance for end investors as it helps us reduce the slippage cost at the point of execution. We are delighted Turquoise and Turquoise Europe are the first trading venues to connect to OpenFin and offer this new functionality to the buy-side."
FlexTrade Systems confirmed it had become the first execution management system to integrate the feed using OpenFin's message bus system. Through the integration traders can then use the data to automate processes and take advantage of liquidity opportunities, said OpenFin.
"We are delighted to work with Turquoise and OpenFin to support liquidity discovery and execution opportunities and bring tangible benefits to the buy-side trading desk," said Andy Mahoney, managing director for Europe, the Middle East and Africa (EMEA) for FlexTrade Systems.
"It helps our clients customise their execution workflows, perform optimally on every trade and achieve best execution without compromise."
The collaboration with Turquoise follows a partnership with Broadridge by OpenFin in July, where the technology provider deployed OpenFin's operating systems to offer asset managers more flexible workspaces, configurable layouts and intuitive workflows.