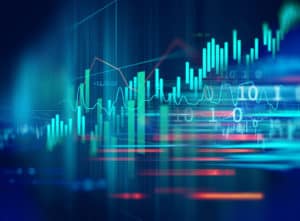 Broadridge Financial Solutions has teamed up with OpenFin to deploy its operating system for financial desktops in a bid to boost the productivity and efficiency of its trading and portfolio management solution.
Asset managers using the new digital workspace solution and next generation portfolio and order management system will gain componentised apps with configurable layouts and intuitive workflows.
Traders and portfolio managers will be able to manage desktop real estate more efficiently and productivity will be increased by reducing the effort and time navigating across multiple windows and screens, according to Broadridge.
OpenFin's operating system aims to establish universal connectivity and standards across the financial industry's desktop applications. It solves operational issues associated with inter-system connectivity, where end-users at banks and hedge funds deploy a combination of in-house and vendor applications.
"In this ever-evolving digital environment, clients are increasingly looking for flexibility and the ability to adapt their workspaces to meet their unique needs. OpenFin's leading system, combined with our open architecture, will eliminate user friction and is another example of how we are setting the industry standard for flexible and adaptable next-gen investment operations," added Eric Bernstein, president of Broadridge Asset Management.
The partnership with OpenFin follows Broadridge's recent launch of a new blockchain-based platform which utilises smart contracts and distributed ledger technology, a move that could potentially transform the repo market. The platform enables firms to agree, execute and settle repo transactions on a decentralised platform.
"Providing an adaptable interface customisable to user preferences will help Broadridge's clients boost productivity and simplify the investment management process," said Mazy Dar, CEO of OpenFin.