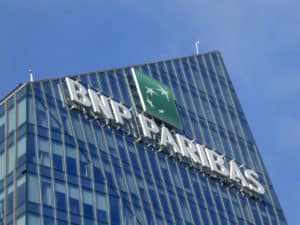 BNP Paribas has rolled out its artificial intelligence-based digital trading assistant to cover all products traded via its Cortex FX platform.
Known as ALiX, the tool was launched in 2019 to access and insights on the bank's FX algorithms alongside real time analytics and running commentary on execution to traders on Cortex FX.
ALiX was originally only available for algo trading, but BNP Paribas has extended it to cover all the bank's FX products including spot, forwards, swaps, options, and orders. 
"With ALiX having expanded its skillset across the entire FX suite it now offers a true one stop shop for clients to trade effortlessly via Cortex FX," said Nick Hamilton, head of EMEA eFX Sales at BNP Paribas. 
"Our clients have had to adapt to new trading environments over the last year, and through listening to their needs, and leveraging cutting edge, innovative technology, ALiX continues to define the next generation of FX trading platforms."
Alongside the expanded capabilities of ALiX, BNP Paribas has launched several other improvements to Cortex FX. These include the Gamma Algo for Delta hedges executed through direct market access to potentially earn spread and an upgraded orders platform for clients to leave take profits and stop loss orders via Cortex FX, named Orders 2.0. 
Elsewhere, the modernised platform now also includes a digital chat channel, powered by communications technology specialist Symphony, which allows traders to chat directly with their sales representative, Cortex support teams, or chatbots.
Speaking to The TRADE about ALiX in 2019, the FX sales team said that ALiX digests market information, presenting tangible options to improve algo execution mid-flight, effectively giving BNP Paribas's FX algorithms a voice.
The latest figures from BNP Paribas confirmed that ALiX has answered over 400,000 client queries since its launch.