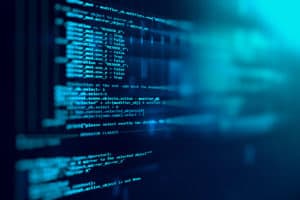 Algorithmic trading specialist Quantitative Brokers has launched its algorithm suite on the derivatives bourse of the Japan Exchange Group (JPX), the Osaka Exchange (OSE).
The execution algorithms will be used by buy- and sell-side traders to execute orders equity, fixed income, and commodity futures contracts on the OSE.
"Quantitative Brokers is a rapidly growing advanced execution service provider that will offer innovative execution options to our market participants, and we anticipate that this expansion will enrich our user's experience and contribute to the continuous growth of our market," said Akira Tagaya, executive officer of the OSE.
Quantitative Brokers' full suite of algorithms will be available at OSE, including Bolt, for arrival pricing, Strobe, for TWAP/VWAP, Closer, for settlement pricing, Octane, for seeking liquidity, and The Roll, for calendar roll execution. The algorithmic suite technology is co-located at JPX leveraging the closest proximity to the exchange's matching engines.
"The addition of OSE's multi-asset offering within the QB suite of execution algorithms is extremely exciting and comes in response to strong client demand," said Christian Hauff, Quantitative Brokers co-founder and CEO. 
The launch on OSE is part of Quantitative Brokers' expansion into Asia Pacific, which has been ongoing since the opening of its regional office in Sydney in 2018. The firm launched its algorithms suite on the Singapore Exchange derivatives market in October last year. 
In December, Quantitative Brokers also appointed former Eurex executive, Tim Gits, to oversee its expansion strategy and team growth in the region. Talking to The TRADE about his appointment, Gits confirmed in December that the firm planned to support the expansion with potential rollouts at the Japan Exchange and Hong Kong Exchanges and Clearing.
In December, German exchange group Deutsche Börse acquired a majority stake in Quantitative Brokers after a deal was agreed in September. Founders Christian Hauff and Robert Almgren, continue to hold a significant stake in the company and remain active as chief executive and chief scientist respectively.