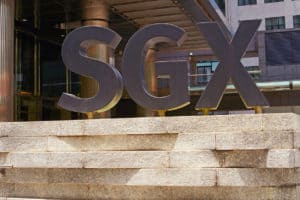 Execution algorithm provider Quantitative Brokers has launched its full suite of execution algorithms on the Singapore Exchange (SGX) derivatives market.
The addition of SGX is part of Quantitative Brokers' expansion in Asia Pacific after the trading specialist first launched in the region in 2018 with a regional office in Sydney and the rollout of services on the Australian Securities Exchange (ASX) derivatives market.
Quantitative Brokers' algo suite is now co-located at SGX allowing the closest proximity to the exchange's matching engines for low latency speeds feeding its predictive analytics.
The firm will provide its full suite of intelligent agency algorithms to clients trading on the SGX. This includes Bolt, an arrival price algorithm, Strobe, a TWAP/VWAP algorithm, Closer, a settlement price algorithm, Octane, a liquidity seeking algorithm, and The Roll, used for calendar roll execution.
"We are excited to launch our algorithmic execution suite on the SGX and provide our growing global client base a high level of execution quality, transparency, and insight for this diverse market," said Quantitative Brokers co-founder and chief executive, Christian Hauff.
SGX has also deployed Quantitative Brokers' multi-broker transaction cost analysis (TCA) tool to measure the execution quality, or slippage, of any orders including other algos, direct market access (DMA), and voice broker trades.
"The inclusion of SGX's multi-asset offering within the QB's suite of execution algorithms is an exciting opportunity for our market participants to quantify and improve execution," said head of global sales and origination at SGX, Chew Sutat. "This will further support our customers who adopt systematic and advanced trading strategies to access Asia across major asset classes, such as equities, FX, and commodities, round the clock."
Earlier this month, German exchange operator Deutsche Börse confirmed it had acquired a majority stake in Quantitative Brokers. The transaction is subject to regulatory approvals and is expected to close by the end of this year. The terms of the deal were not disclosed.