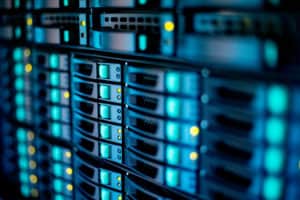 The London Stock Exchange (LSE) has upgraded its connectivity with the ultra-low latency service from market data and connectivity provider Transaction Network Services (TNS).
TNS has installed the TNSXpress Layer 1 solution, which uses a single hop architecture for faster connection with speeds of 5-85 nanoseconds, at the LSE colocation facility.
"We are delighted to be supporting the LSE and its traders," said TNS chief product officer, Bill Versen. "As we roll out our managed hosting and layer 1 solutions, we look forward to helping traders that need to trade as fast as possible adopt the ultra-low technology that is now available."
TNS added that the combination of the TNSXpress Layer 1 solution and its managed hosting service will provide LSE traders access to over 60 exchanges globally with a 125 point-of-presence footprint and more than 2,800 industry endpoints.
Under the partnership, TNS has also become a registered data vendor for LSE, taking the market data provider's total number of European market feeds it now offers to 38, including 20 equities market data feeds.
TNS has announced a series of wins with stock exchanges globally recently, including European exchange groups Euronext and Cboe Europe.
Earlier this month, Euronext also installed the TNSXpress Layer 1 service for low-latency access to its equities market data, as well as, its derivatives and fixed income market data, and order routing capabilities.
In July, Cboe Europe signed an agreement with TNS making the firm a registered vendor for its European equities market data. Similarly, it allowed TNS to provide traders with low-latency access to market data and order routing services, with connectivity to Cboe's Equinix data centre.