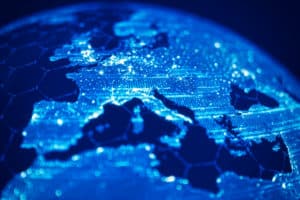 Trading systems provider TORA has expanded its execution management system (OEMS) platform to support fixed income trading activities.
TORA'S OEMS now offers coverage across government, sovereign, supranational, agency, investment grade corporate bonds, high yield, emerging markets, covered bonds, and municipal bonds. This adds to the system's existing coverage of fixed income futures, options, and ETFs.
"I am very proud of the work the TORA team has done to design and create some brilliant and innovative functionality that will appeal to the demands of some of the largest financial institutions in the world," said TORA chief executive, Robert Dykes. "We have seen a shift in client requirements towards one trading system that can cover all their desks, with TORA OEMS now including fixed income we are well positioned to meet those needs."
Bond trading has become increasingly electronic and secondary market liquidity is a constant challenge, said TORA. Its OEMS includes 'comparable bond' search tools, axe and inventory insights, historical analysis of trade execution quality, and automated order routing to combat these challenges.
"The surge in electronic bond trading is transforming this market," said head of European sales at TORA, David Tattan. "We are now actively working with global fixed income asset managers enabling them to access a wider pool of bond liquidity, monitor and centralise market information while streamlining their operations."
The asset class expansion also incorporates existing tools within the OEMS including full pre-trade compliance controls, pre-and post-trade allocation, real time position-keeping, and P&L monitoring, TORA added.
In July, TORA launched a new tool that allows for FX auto-hedging in equity pairs trading. The firm said the new service, which sits within its algo suite and provides automatic hedging for cross-currency pairs and equity derivatives trading, will offer greater trading efficiencies for clients with a single holistic view of all transaction information.