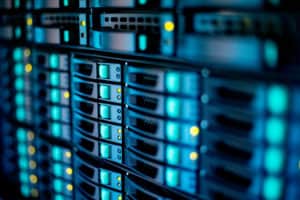 Cboe Europe has signed an agreement with the Transaction Network Service (TNS), making the firm a registered vendor for the exchange's European equities market data.  
The move means that TNS can provide traders with low-latency access to market data and order routing services, with connectivity to Cboe's Equinix data centre.
Cboe is the latest exchange to sign up to the TNS network, adding to its network of more than 60 exchanges, electronic communication networks (ECNs), and alternative trading systems (ATSs) that clients can access for market data and trading.
"We are pleased to welcome TNS as a registered vendor," said Stephen Dorrian, director of market data at Cboe Europe. "Its technology is used for order routing by many of our trading participants, and we look forward to working with them."
TNS' network provides over 2,800 market participants with connectivity, colocation, cloud, market data, and VPN services. The firm claims that using its network to access market data is generally more cost-effective than traders procuring their own connections.
"Cboe Europe has been a valuable order routing endpoint within our 2,800 strong financial community of interest for many years," said Jeff Mezger, TNS' director of product management. "We are delighted to now be extending our relationship with this prestigious group and providing easier, more efficient access to market data from its European equities order books in London and Amsterdam."
Earlier this year, TNS expanded into Asia following a similar partnership with Hong Kong Exchanges & Clearing (HKEX), providing its network with coverage of HKEX equities, commodities, fixed income, and currency markets. More recently, the Swiss Stock Exchange also joined the network, naming TNS a registered service provider for market data and trading services from the venue.