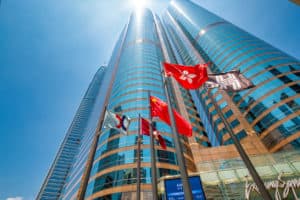 Data communications services provider, Transaction Network Services (TNS), is now supplying its clients with market data from Hong Kong Exchanges and Clearing (HKEX), as part of its expansion into Hong Kong.
The move provides clients of TNS with access to coverage of HKEX equities, commodities, fixed income and currency markets through a shared hosting network service. TNS already provides full coverage for away market data from major US and European equities and derivatives exchanges.  
Jeff Mezger, director of product management for TNS' financial services business, commented that with Hong Kong being a leading financial centre in Asia, HKEX is the gateway to trading and market data in the region.
"HKEX is the listing exchange for some of the world's largest companies, offers deeply liquid derivatives markets, and is a throughway to the mainland Chinese exchanges," Mezger added. "For firms that need access to Hong Kong and mainland China, TNS provides a comprehensive managed hosting solution and while this is our first outpost in Asia, we're anticipating future expansions into other Asian markets."
TNS said it has made a number of strategic investments in the past year, including the addition of dark fibre infrastructure in the US. TNS is also looking to expand its network globally and deploy new services, such as ultra-low latency connectivity using a single-hop architecture.