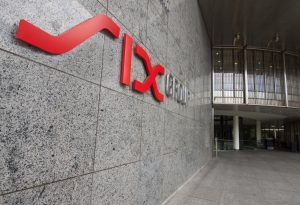 The Transaction Network Service (TNS) has expanded its portfolio to provide clients with access to market data and trading services from the SIX Swiss Exchange.
TNS has become a registered service provider for SIX Swiss Exchange, adding to its network of more than 60 exchanges, electronic communication networks (ECNs) and alternative trading systems (ATSs) that clients can access for market data and trading.
"A key strategic aim for SIX Swiss Exchange is to make it easier and more efficient to trade on our markets, and we're confident that adding TNS to the range of options available will contribute significantly to this," said Gregor Braun, head of sales for Switzerland & Europe at SIX. "TNS' reputation for fast, resilient and secure market data services makes it a strong partner for our exchange participants as we continue to target growth."
TNS was founded to meet the needs of market participants in terms of access and connectivity via colocation, cloud, market data and VPN solutions. The firm claims that using its network to access market data is generally more cost effective than traders procuring their own connections.
"As an innovative pillar of the European trading landscape, the Swiss Stock Exchange has developed as a highly liquid and efficient marketplace for Swiss and international securities. It is very rewarding to make this announcement and welcome SIX traders to our community," said Bill Versen, chief product officer at TNS.
In April, TNS expanded into Asia markets following a similar deal with Hong Kong Exchanges & Clearing (HKEX). The move provided clients of TNS with access to coverage of HKEX equities, commodities, fixed income and currency markets through its shared hosting network service.