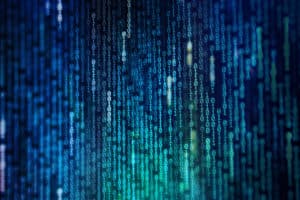 German exchange operator Deutsche Börse has successfully completed a transaction that will give it a majority stake in execution algorithm provider Quantitative Brokers.
The transaction that went through on 1 December was agreed upon by the two parties in September, however, remained subject to regulatory approvals. The terms of the transaction were not disclosed.
Deutsche Börse said that the two founders of Quantitative Brokers, Christian Hauff and Robert Almgren, would continue to hold a significant stake in the company and would remain active in their current functions as chief executive and chief scientist respectively.
"We are investing in a growth business with a renowned, innovative and leading quant team delivering a unique set of competencies in algorithmic execution," said Thomas Book, Deutsche Börse head of trading & clearing division, in a September statement. "The exciting QB platform and team are a perfect fit with both our existing business and our long-term strategic perspective."
Quantitative Brokers is headquartered in New York and also has operations in London, Sydney, and Chennai. It provides execution algorithms and analytics, including transaction cost analysis (TCA), to buy-side, brokerage, and bank clients.
The exchange said that the transaction would move it closer to sources of trading interest in the buy-side value chain while contributing to its trading and clearing division's growth initiatives. Revenues for Quantitative Brokers this year are expected to be around $25 million.
Deutsche Börse recently announced plans to increase the net revenue contribution from future merger and acquisition (M&A) opportunities in its new mid-term growth strategy, Compass 2023.
Most recently in November, the exchange confirmed it would be acquiring a majority share of 80% in environmental social and corporate governance (ESG) specialist Institutional Shareholder Services (ISS) which is valued at €1.9 billion.