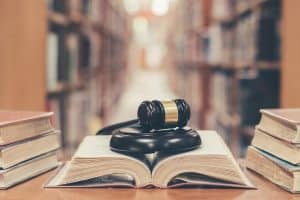 The US derivatives watchdog has issued a record 113 enforcements in 2020, resulting in $1.3 billion in penalties.
The Commodity Futures Trading Commission's (CFTC) division of enforcement issued the figures which backed-up the regulator's claims it would take a tough stance on market participants under the guidance of chairman and chief executive, Heath Tarbert.
The number represents the most enforcement actions filed in CFTC history, a significant increase over the previous high of 102 and significantly more than the 30-year average of 58.
The $1.3 billion included the largest spoofing penalties in the Commission's history.
"A strong enforcement program at the CFTC is critical to the proper functioning of our derivatives markets and the health of the American economy overall," said Tarbert. "Without integrity, these markets—markets that inform the price of everything from food to gasoline to interest rates on home mortgages—simply would not work.
"Thanks to the hard work of the men and women of the Division of Enforcement, the CFTC had a historically productive year. I am immensely proud of their accomplishments as well as their perseverance during this pandemic—their efforts have made a real difference, stopping fraud when Americans were especially vulnerable."
The enforcements included Deutsche Bank paying $10 million in June to settle two enforcement actions for allegedly engaging in spoofing and violating swap data reporting requirements.
In September, the CFTC also announced that Citi would pay a $4.5 million penalty after a known system design flaw saw millions of trader audio files deleted, despite some of those files being subpoenaed by the US derivatives watchdog.
"This record-breaking year demonstrates the continued growth of the CFTC's enforcement program as well as the commitment and resolve of the staff. To maintain this historical level of enforcement activity amid a global pandemic says everything you need to know about the hard-working professionals in the Division of Enforcement," added division of enforcement acting director, Vince McGonagle.
"This is also a team that continues to hone its craft—investing in advances in our data analytics capabilities, expanding our federal, state, local and international parallel efforts, and providing more clarity and transparency to market participants. I look forward to working with our team in their continuing and unwavering commitment to ensuring the integrity of the markets and to protecting customers and market participants by diligently pursuing those who violate the law."