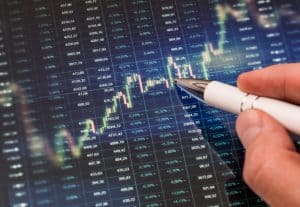 A new report has found that asset managers are valuing meetings with analysts 47% less in remote working conditions forced by the pandemic.
According to the report from Substantive Research, virtual group meetings are also valued 35% less than they were pre-pandemic.
Of the 20 asset managers surveyed, 40% said they had recalculated and reduced pre-agreed research payment budgets due to market uncertainty and structural changes in research consumption.
The research group added that these findings around value were despite the appetite for research increasing and analyst engagement rising over the same period.
"Our survey shows that asset managers do not rate virtual meetings the same as face-to-face interactions. They lack the value derived from the informal side of physical meetings, where questions and analysis that were unscheduled would still be addressed," said Mike Carrodus, chief executive of Substantive Research.
"Asset managers also recognise the absence of exclusivity from online engagements, meaning that these are valued at a lower rate despite the experience and insight provided. For these reasons, virtual interactions are also generally shorter in duration, which often leads to a lower valuation and payment."
Earlier this month, research by Greenwich Associates found that of 210 financial services compliance professionals surveyed globally just 4% expect their firms to require traders to return to in-house trading desks every day after the pandemic.
"It is clear that the market has shown it has the technology available and the willingness to communicate virtually," said Daniel Murray, global head of research at EFG. "As a result, it raises the bar for asset managers to justify their expense to meet with companies and attend conferences. However, seeing the whites of someone's eyes cannot easily be replicated virtually, so there may always be a place for physical interactions."