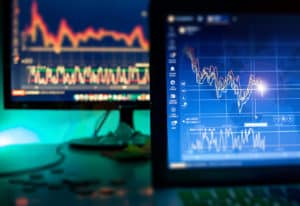 A small minority of traders are expected to return to trading desks every day in the post-pandemic world, as firms are tipped to support remote working in the long-term, research has suggested.  
A recent poll of 210 financial services compliance professionals globally by Greenwich Associates found that just 4% expect their firms to require traders to return to in-house trading desks every day after the pandemic.
Many had seen a highly successful adjustment period to remote working conditions this year, with two-thirds of financial services stating that employees will be permitted to work from home on a permanent basis.  
"The good news is that compliance professionals and technology platforms were up to the task by ensuring the market's smooth functioning during the market's biggest test," said Danielle Tierney, senior advisor at Greenwich Associates Market Structure and Technology and author of the report.  
"Even for the few firms determined to fully return to a pre-pandemic office presence, maintaining a work-from-home capability will be essential since US and European regulators have clearly communicated the necessity of a flexible infrastructure conducive to working remotely."
The report added that firms tackled remote working challenges by shifting focus to core compliance infrastructure and by partnering with external regulation technology providers, with a focus on communications monitoring and trading surveillance.
This year to date, around three-quarters of participants in Greenwich Associates report strongly agreed that their organisation considered compliance standards highly important, which marked an increase of 11% compared to 2019.  
Since firms have been forced to work remotely due to pandemic this year, many major institutions have confirmed plans to support permanent working from home for staff. In August, global asset manager Schroders embraced flexible working conditions, including working from home.
Schroders said the decision to implement permanent flexible working conditions was influenced by the smooth running of its business throughout lockdown which it attributed to its ability to function remotely.