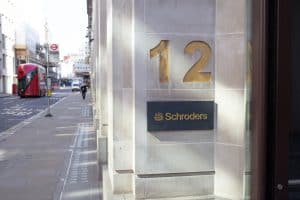 Global asset management firm Schroders has announced that it has embraced flexible working conditions, including working from home, on a permanent basis.
Market participants globally have had to embrace remote working conditions since the outbreak of COVID-19 and the implementation of countrywide lockdowns, earlier this year.
Schroders said in a statement that its introduction of flexible working before lockdown meant its business was able to run smoothly throughout the pandemic, which has helped lead it to the decision of offering continued flexibility moving forward.
"Schroders embraced flexible working long before lockdown and the investments we have made in remote-working technology over the years meant our business has not missed a beat since March. But in the space of a few months, we have made 20 years' progress in attitudes towards flexible working, and we are going to continue with this momentum," said global head of human resources Emma Holden.
"We believe re-thinking the rulebook on flexibility will ultimately prove a huge shot in the arm for Schroders' productivity in the long term, while also highlighting Schroders as a forward-thinking employer of choice."
The firm said in a statement, that the move would empower its employees to adopt working practices that best meet client responsibilities, business requirements, and their individual working patterns.
Schroders added that it continued to see the benefit of employees coming into the office and so that would remain an important part of their flexible working approach.