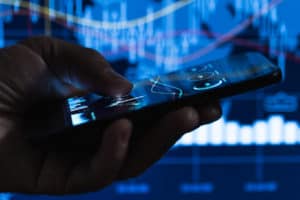 European exchange operator Deutsche Börse is set to expand its environmental, social, and corporate governance (ESG) data and analytics offering following a major deal with Institutional Shareholder Services (ISS).
Deutsche Börse will acquire a majority share of 80% in ISS, which is valued at €1.9 billion, while Genstar Capital and current management will continue to hold a 20% stake. 
The transaction is expected to close in the first half of 2021 subject to closing conditions and will be financed with around €1bn of debt and the rest in cash. 
ISS offers governance and ESG data and research to more than 4,000 clients. The exchange operator said the transaction reflected its commitment to ESG which it expects to "fundamentally change the investment space over the coming years". 
"ISS combines an emphasis on global corporate governance with an increasing focus on a broader definition of ESG standards, where Europe currently plays a trendsetter role," added Stephan Leithner, Deutsche Börse executive board member.  
"In this sense, we see our future partnership as a perfect combination to drive innovation and deliver the best expertise for ISS' traditional investor clients and Deutsche Börse's financial intermediary clients. As a neutral market infrastructure provider, Deutsche Börse is a natural candidate to provide these kinds of services."  
ISS will continue to operate with editorial independence in its data and research, with chief executive, Gary Retelny, also co-investing in the transaction and leading the business after the closing. 
"We believe that the potential combination of ISS' ESG data and STOXX' indices will offer clients new, powerful, and innovative solutions with unique data sets that meet their evolving investment needs," commented Retelny. 
ISS marks the latest deal for Deutsche Börse recently. The exchange operator increased its focus on the buy-side following a deal with execution algorithm provider Quantitative Brokers. Deutsche Börse acquired a majority stake in the firm in September. The terms of the deal were undisclosed.