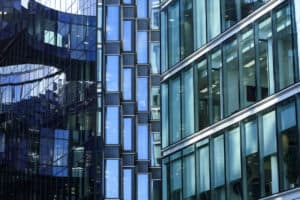 Execution algorithm provider Quantitative Brokers has appointed a former Eurex veteran as its new sales director, The TRADE can reveal.
Tim Gits joins Quantitative Brokers to oversee its expansion strategy and team growth including strategic sales hires, and product development on the firm's algo suite. A spokesperson at Quantitative Brokers confirmed his appointment.
Gits previously spent 12 years at derivatives exchange Eurex most recently as deputy global head of fixed income, funding, and financing. Prior to this role he also served in several sales roles including head of clearing sales for the Americas at Eurex. 
Speaking to The TRADE about his new role, Gits said that his priority is continuing the firm's expansion into the Asia Pacific region including potential roll-outs at the Japan Exchange and Hong Kong Exchanges and Clearing.
"I would like to continue leveraging Quantitative Brokers' existing partnerships and build upon our APAC solutions. We are working towards growing our follow-the-sun model. We recently implemented the Singapore Exchange and continue to grow our Australian Securities Exchange (ASX) coverage," said Gits.
The algo provider launched its algorithm suite on the Singapore Exchange in October earlier this year, after first launching in the APAC region in 2018 with a regional office in Sydney and the rollout of services on the ASX derivatives market.
"Asia Pacific is an area where we think there is a lot of potential and have only scratched the surface. Quantitative Brokers is growing, and with our new strategic resources we will have the capability to expand in the region and grow the business," said Gits.
Gits appointment follows the news that German exchange operator Deutsche Börse had successfully completed the transaction to acquire a majority stake in Quantitative Brokers on 1 December.
The transaction was agreed upon by the two parties in September subject to regulatory approvals. The terms of the transaction were not disclosed.
"With the investment by Deutsche Börse, Quantitative Brokers will continue to operate as an independent company, we are still exchange, front-end, and futures commission merchant (FCM) agnostic. What Deutsche Börse does allow us to do is help build out additional functionality while working closer with FCM's and exchanges," added Gits.