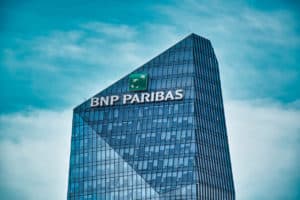 BNP Paribas has made its broker-to-custody solution available across Europe following its continuing expansion in equities flow trading in the region. 
A series of moves including the addition Deutsche Bank's prime services division, the acquisition of the remaining 50% of Exane and personnel additions have highlighted the French's banks intentions in the equities execution space in Europe.
The broker-to-custody solution allows clients to execute trades via BNP Paribas and other participating brokers while benefiting from integration with its custody offering.
BNP Paribas noted that by integrating execution and custody, clients are able execute and settle trades across different markets with one single instruction, while can "simplify and automate trade workflows for enhanced straight through processing, achieve greater operational efficiency and reduce risk."
The broker-to-custody solution has been a major part of the bank's expansion into the US and APAC as BNP Paribas continues to show its global ambitions in the capital markets.
 "The broker-to-custody platform is a central pillar of our investment in equities execution and underscores our ambitions as a leader in Global Equities," said Torsten Schoeneborn, global co-head of electronic equities and portfolio trading at BNP Paribas.
"Leveraging our highly innovative trading platform, we believe that we are in a unique position to offer unparalleled client service. We look forward to delivering a seamless experience across the entire trade lifecycle from pre trade services and execution all the way to settlement and reporting to Spuerkeess."
BNP Paribas completed the transfer of clients, technology and key staff from Deutsche Bank's global prime finance and electronic equities in January this year, two and a half years after agreeing the deal. 
The bank said that in terms of IT and Operations, the integrated platform has been one of the most complex projects in the banking industry over the past few years.  
The milestone came six months after the bank completed the acquisition of its long-standing partner and equity brokerage Exane following confirmation of the deal in March 2021.
BNP Paribas acquired the remaining 50% stake in Exane after a 17-year partnership in a deal that will bring the bank's cash equities trading and research and derivatives activities back in-house.