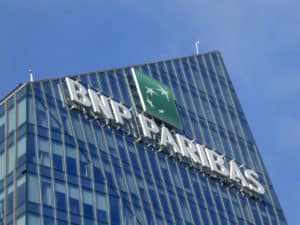 BNP Paribas has confirmed plans to fully acquire its long-standing partner and equity brokerage Exane in a bid to position itself as the leading provider in European equities. 
The investment bank said it will acquire the remaining 50% stake of Exane following a 17-year partnership between the two entities.
Exane has operated the cash equities and research business, alongside equity capital market transactions for BNP Paribas since 2004. The deal to fully acquire the Exane brokerage will bring these activities back in-house at BNP Paribas.
The Exane acquisition also follows a major deal between BNP Paribas and Deutsche Bank in mid-2019. BNP Paribas agreed to take on Deutsche Bank's electronic equities and prime brokerage clients after the German institution decided to exit both businesses under a major restructure.
Roughly $200 billion of assets is expected to move to BNP Paribas following the integration of Deutsche Bank's prime services and electronic execution business, and the bank plans to launch an expanded prime services division later this year upon completion. 
"We've worked closely with Exane for 17 years, supporting its development into a top-ranked research and leading European equities business," Olivier Osty, head of global markets at BNP Paribas, commented. "This is a natural evolution following our successful partnership, working together to deliver even deeper relationships with our clients."
BNP Paribas said last month when outlining plans for its new prime services division that the prime services would become more closely linked with Exane to further grow the franchise.
"Our long-term partnership with BNP Paribas has enabled us to invest in great people and technology to build a top European equities franchise," added Nicolas Chanut, CEO of Exane.
"Our teams look forward to working even more closely with our BNP Paribas colleagues across prime services, global electronic trading, equity derivatives and equity capital markets to better service clients across the globe."