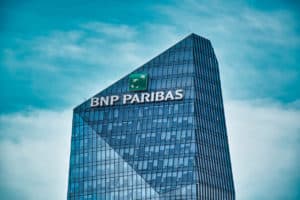 BNP Paribas has confirmed plans to launch an expanded prime services division once it completes the integration of Deutsche Bank's prime brokerage and electronic execution business later this year.
Speaking on its fourth quarter 2020 earnings call, the finance chief at BNP Paribas, Lars Machenil, said he expects the onboarding of Deutsche Bank's hedge fund clients onto its platform to be completed at the end of this year, when it will then roll out the new prime division.
The expanded unit will be launched as the bank's corporate and investment bank business accelerates development of its equity businesses, with prime services set to become more closely linked with its equity brokerage Exane to further grow the franchise.
"The IT connections are partly done… we are on schedule and there is no specific issue. It's a lot of work, but we do that work in the spirit of cooperation with the teams. We are very pleased with this transaction and the way it's evolving," Machenil said.
"Progressively in 2021, a growing number of clients are going to be onboarded and so you will see a growing P&L from both revenues and costs coming from this business. The full impact will only be seen in 2022 and 2021 will remain a transitory year, I would say."
BNP Paribas agreed to take on Deutsche Bank's clients in July 2019 after the German institution confirmed it would exit equities sales and trading and prime finance in a major restructure. Almost $200 billion of assets is expected to move to BNP Paribas as part of the deal as the integration was accelerated in June.
Co-head of the global prime finance transition unit at Deutsche Bank, Ashley Wilson, who will move to BNP Paribas this year, said in the summer that initiatives relating to the transaction were accelerated.
Notably, the 'Fast Start' programme, which allows hedge funds to face BNP Paribas as their prime broker while using Deutsche Bank's equities trading technology, went live in the US and Asia ahead of schedule.
BNP Paribas is hoping to become the top prime broker in Europe with its deal with Deutsche Bank, potentially breaking into the top four prime brokers to compete with the likes of Goldman Sachs, Morgan Stanley, and JP Morgan.
Equity and prime services revenues at BNP Paribas suffered a 42% decline to €1,166 million in 2020 compared to the year prior, due to "exceptional market shocks" in Europe in the first quarter. The bank stated that this normalised during the second half of the year.