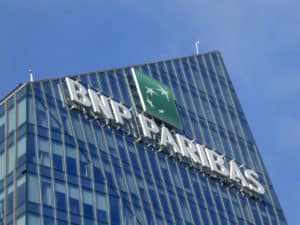 BNP Paribas has stepped up its integration efforts of Deutsche Bank's prime brokerage and electronic execution business, with goals to become a top four prime broker.
The French bank has said its migration plan to bring Deutsche Bank's hedge fund clients onto its prime brokerage platform, as well as its electronic execution technology, is 'on track' and has not been impacted by staff working from home during the COVID-19 pandemic.
With the integration of the Deutsche Bank business, BNP Paribas is aiming to become the top prime broker in Europe, and potentially break into the top four to compete with the likes of Goldman Sachs, Morgan Stanley, and JP Morgan.
"The whole purpose of this deal is not only to be the leader in prime finance but also to be one of the leaders – if not the leader – in alternative business for institutional investor and corporate clients," said Oliver Osty, head of global markets, BNP Paribas.
Several key Deutsche Bank executives have already moved to the French bank, including Brian Fagen, the former head of execution services sales in North America, as its new head of execution services, and Ashely Wilson, co-head of the global prime finance transition unit at Deutsche Bank who will move over next year.
In an interview with the Financial Times, Wilson said the transition unit has also accelerated certain initiatives, most notably its "Fast Start" client programme, which it says has gone live in the US and Asia ahead of schedule.
The programme enables hedge fund clients to face BNP Paribas as their prime broker while executing through Deutsche Bank's electronic equities technology. Since the agreement, some new clients have been signed onto Deutsche Bank's platform with the expectation of nearly $200 billion of assets moving to BNP Paribas by 2021.
BNP Paribas' ambitions to become a top global player comes as other European banks have restructured the business over the past few years.  However, it is facing stiff competition from the likes of Barclays and Credit Suisse to become the dominant European prime broker. Last year, Barclays gained $20 billion in prime balances from Deutsche Bank and its CEO, Jes Staley, has said the prime brokerage business is becoming an important factor for the firm's markets division. 
Meanwhile, Credit Suisse has established itself as the top prime broker in Europe in terms of hedge fund assets under management and holds a 10% global market share, according to data from Eurohedge, making it the top non-US prime broker.
BNP Paribas ranked 11th and Deutsche Bank has historically been placed seventh to ninth in league tables, according to investment banking data provider Coalition.
Note: This article was amended to include statistics on Credit Suisse's prime brokerage business and that it had not shrunk the business.