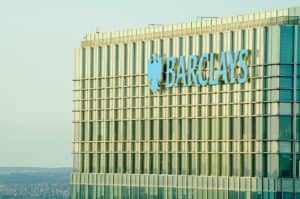 Barclays has confirmed it has gained roughly $20 billion in prime brokerage balances from Deutsche Bank, as the investment bank looks to expand its hedge fund services.
Following a report from Reuters on the Deutsche prime brokerage gain, Barclays' group CEO Jes Staley told analysts on the bank's second quarter earnings call that it had won business from a former Deutsche Bank client, adding the prime brokerage business is becoming an important factor for its markets division.  
"It is true that we gained some prime balances recently, roughly in that neighbourhood," Staley said. "It's very good business for us, obviously it's net interest earnings. It's part of the markets business where you earn revenue on Saturdays and Sundays and holidays, so it's quite a business. It also reinforces the important relationships you have with principal actors in the capital markets.
"It is very profitable and we will continue to pursue that business. I'd say overall, our commitment to the capital markets globally, but principally in New York and London and across Europe, will reflect when capacity is leaving the capital markets in terms of intermediaries. We're committed to the strategy and the prime brokers business is an important component to that."
According to Reuters, the $20 billion worth of client business that Barclays has gained from Deutsche Bank includes $10 billion from a single client that it already has a relationship with. The client allegedly opted to move its activities to Barclays after Deutsche Bank confirmed its exit from the business.
The British bank has firmly established itself in the middle ranks of the industry prime brokerage league table, and has made several moves to bolster its US business in order to challenge the incumbent providers. 
Last year, Barclays recorded the fastest growing equities franchise out all of the top investment banks, after seeing revenues rebound 43% to $827 million. This was largely due from increased business from hedge funds. Speaking to The TRADE's sister publication, Global Custodian, last year, Barclays' head of US prime services sales, Betty Gee, explained how prime brokerage and financing has become catalyst for its growth story. 
"We have seen the prime brokerage business moving from a one-size-fits-all approach to a more tailored model accommodating more bespoke solutions," said Gee.
A report from Bloomberg last year highlighted Barclays had also won some business from hedge fund giant Renaissance Technologies, which was also a former Deutsche Bank client. 
Meanwhile, the German bank is in the process of transitioning around $160 billion of its prime brokerage balances and electronic execution technology to French rival BNP Paribas as part of a major business restructure, which will also see the loss of around 18,000 full-time employees from the equities division.
The bank's once-prized prime brokerage division has suffered in recent years after major fines cast doubt over its longevity, spurring several high-profile hedge fund clients to pull their business from the bank. BNP Paribas recently said it expects the transition to be finalised by summer next year, despite hopes from Deutsche Bank that the move will be completed by the end of this year.