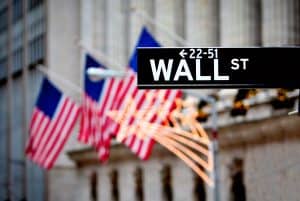 Cboe Global Markets' chief executive has shrugged off news of the London Stock Exchange Group's (LSEG) move to acquire Refinitiv, stating that Cboe does not need large-scale mergers and acquisitions. 
Ed Tilly told analysts on the exchange operator's second quarter earnings call that, unlike some of its rivals, the business is not looking to engage in large mergers or acquisitions because its growth is still organic.
"In light of the completion of a systems migration and full integration of Bats, our board and our balance sheet are in a different position… we are very choosy and looking at any global deal, we don't need to engage like perhaps all of our competitors," Tilly said. "We do look at large-scale M&A, and I don't presume anybody else does not have a disciplined approach, but we just don't need to engage in large-scale M&A."
Cboe's chief strategy officer, John Deters, described LSEG's $27 billion acquisition of Refinitiv as a "great deal, a bold deal", adding that the data element in particular makes sense for LSEG given the global footprint.
"We're a different kind of company. We're interested in data, but we're interested in data that relates directly to our markets, either as inputs of outputs, so that it has relevance to our existing customer base and that will continue to be our focus," Deters added. "The LSEG deal from our perspective makes a lot of sense for them. We're happy to see them continue to strengthen their business because we're partners with them on many levels."
At the same time, Tilly announced on the call that Cboe is developing a "state-of-the-art" data platform to "fuel long-term growth" of the company. The new platform will combine data from Cboe's existing assets with new functionality created in-house to glean actionable trading insights for clients across all business lines. 
"This is a very exciting project for our team and one that leverages unique Cboe strengths, technology, research and development, to provide tailored trading strategies for our customers and to inform the creation of new Cboe proprietary products. We view the platform as a natural area of innovation for us," Tilly said.
LSEG confirmed its move to acquire Refinitiv last week, having reached an agreement on terms of the $27 billion deal. The exchange operator said that its acquisition of Refinitiv will significantly enhance its position in data and analytics, forming a global multi-asset capital markets business.