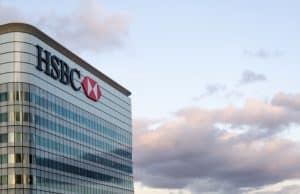 HSBC has confirmed that its group chief executive John Flint has stepped down from his position by mutual agreement with the board, following just 18 months in the role.
The investment bank said it has initiated a search process to find its next lead, with global commercial banking chief executive, Noel Quinn, assuming the role of interim CEO until a successor is found. 
The board added that it will be considering internal and external candidates. Flint will be available to assist HSBC with the transition, but after 5 August will no longer carry out his day-to-day duties.
"It has been a privilege to spend my entire career with HSBC, rising from international officer trainee to serve as group chief executive. I am grateful to my wonderful colleagues at the bank for their support during my career, and I am proud of what we achieved together," Flint commented. 
"I have agreed with the board that today's good interim results indicate that this is the right time for change, both for me and the bank. After almost 30 years with HSBC, I will be sad to leave but I do so looking forward to a new personal challenge, and confident that our people will continue to serve the bank's stakeholders in the best possible way."
Flint first joined HSBC in 1989 and helped build its global markets business in Asia for the first 14 years of his career. He has held several senior leadership roles across the investment bank, including head of global markets for Europe, the Middle East and Africa (EMEA), CEO of HSBC Asset Management, and CEO of retail banking and wealth management. Flint was appointed group CEO at HSBC in February 2018.
"On behalf of the board, I would like to thank John for his personal commitment, dedication and the significant contribution that he has made over his long career at the bank. Today's positive interim results particularly reflect John's achievements as group chief executive," said Mark Tucker, group chairman of HSBC.
"HSBC is in a strong position to deliver on its strategy. In the increasingly complex and challenging global environment in which the bank operates, the board believes a change is needed to meet the challenges that we face and to capture the very significant opportunities before us."