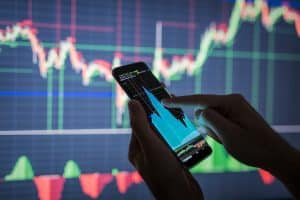 Forex trading services provider BidFX has revamped its mobile trading app with an upgrade to meet the requirements of market participants working remotely.
The latest upgrade to the BidFX mobile app, which went live on 1 June, includes features that enable traders to track and amend orders that have been entered via desktop computers through a mobile device.
It also includes standard tenors and broken dates, the ability to create and amend stop orders and adjust limit orders, allowing remote traders to be in constant communication with regards to trade execution.
"This unprecedented health crisis is splitting office and remote working. As some of the world's largest financial institutions adjust their working practices to fit this new environment, it is imperative FX technology keeps apace. This latest version of our app provides traders with the full desktop FX trading experience directly from their mobile," said Alan Dweck, COO of BidFX.
In February, BidFX launched a previous upgrade to its mobile app to allow 24/7 access for clients trading foreign exchange markets. London-based investment firm H20 Asset Management said at the time that with the app running alongside desktop systems, traders can increase coverage across FX markets.
"The ability to work orders on the go is an invaluable tool to our traders through these unprecedented times. Thanks to this latest version of the BidFX mobile app, we can continue to perform at an optimum," Marko Stanojevic, vice president of NDF trading at Dax Partners, added about the most recent upgrade.