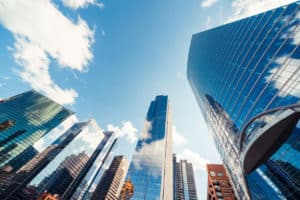 US derivatives exchange CME Group has confirmed it will reopen its Eurodollar options trading pit in two months, following the closure of trading floors globally amid the coronavirus pandemic.
CME Group said that while the Eurodollar options trading pit is scheduled to reopen on 10 August, all other open outcry trading pits will remain closed until authorities in Chicago and Illinois reach 'phase 5' of their reopening plans.
In the meantime, all products including Eurodollar options will be available to trade on CME's Globex electronic trading system.
Traders will be required to sign a waiver acknowledging the inherent risk of working in an open outcry environment before accessing the reopened trading floor. Further compliance requirements and procedures for accessing the floor will also be announced by CME soon, with plans to meet social distancing standards and put additional safety measures in place.
CME is the latest exchange group to confirm plans to reopen trading floors after open outcry trading pits were forced to close in March amid fears they could increase the spread of coronavirus.
Cboe Global Markets said it would open its Chicago-based Options Exchange (C1) trading floor on 8 June, although this has been delayed until 15 June due to closures in the city. Elsewhere, the New York Stock Exchange resumed trading on its American options and equities trading floors on 26 May, with traders required to wear face masks and adhere to social distancing protocols.