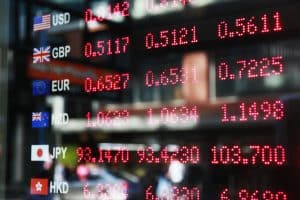 Foreign exchange and cryptocurrency trading venue operator LMAX Group has confirmed the launch of an institutional weekend FX trading service, which will allow clients to trade outside of market hours.
Known as Weekend FX, the service will allow trading from 5.05pm EST on Friday to 5pm EST on Sunday when spot FX markets are closed. LMAX claims the launch marks the first institutional grade exchange infrastructure to facilitate trading outside of market hours.
The new service was established amid demand from investors and liquidity providers to trade and hedge FX exposure when the underlying FX market is closed. Market-moving announcements and events taking place outside of FX market trading hours has also increased, impacting the ability for traders to react or capitalise on opportunities quickly.
"The last few months have reinforced the common understanding that volatility doesn't stop on a Friday night and risk events have now extended beyond the working week," said David Mercer, CEO of LMAX Group. "As a result, the current trading session doesn't reflect market participants' increasing need to access FX liquidity 24/7 in order to exchange risk – this puts significant pressure on the FX market to move with the times and become fully accessible seven days a week."
Mercer added that the LMAX team sees the launch of the Weekend FX service as the first step for all asset classes and markets transitioning to complete open market access. He is also certain that there will be long-term demand for the service, and predicted spot FX trading will soon move to 24/7 trading.  
"We are very confident of long-term demand for this service, given the unassailable move to 24/7 FX trading on the back of consistent investor demand over the past 30 years for increased market access, increasing levels of global trade and the need for more efficient capital markets," Mercer added. "We consider a full move to 24/7 spot FX trading a real possibility within the next five years, with Weekend FX representing a clear step forward in achieving this goal."
In contrast to FX, equity markets in Europe are currently looking to reduce market hours following calls from traders for exchange groups to consider the impact of shorter market hours on issues such as diversity and the well-being of market participants. Responses to a recent consultation from the London Stock Exchange revealed that the industry is largely in favour of the move, although all exchanges across the region would have to implement the changes for the benefits to be fully realised.