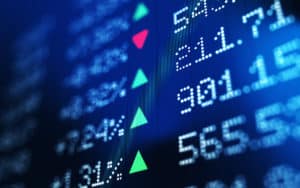 Market maker Virtu Financial has confirmed it saw a record day of trading activity on its POSIT Alert Europe block indications network in June.
POSIT Alert Europe saw more than £1.256 billion in notional value traded on 5 June this year, surpassing the previous record set in Europe in October 2018. The new record follows sweeping changes to the block indications system, which Virtu inherited following its $1 billion acquisition of agency broker ITG.
Virtu finalised a major upgrade to POSIT Alert Europe in January, which saw enhancements to the front- and back-end technologies, hardware for the system's matching engine, and a reduction in latency.
"This record day for POSIT Alert Europe is the result of the numerous technical enhancements we deployed for both POSIT Alert front-end users, as well electronic conditional participants, since the acquisition of ITG in March 2019," said Brad Johmann, Virtu's global head of POSIT Alert and US ATSs. "These technical enhancements were made with one goal in mind: Improve client experience by making the platform more transparent, faster, and easier to use."
Virtu also moved to alter POSIT Alert's indications logic from multi-party light up functionality to 1:1 matching, with priority given to traders according to order size. The firm told The TRADE at the time of the upgrade that the multi-part logic often led to slower trading, and the shift to bilateral matching would serve to speed up the process for traders.
"Our clients' number one objective for using POSIT Alert is to source block liquidity, and the technological enhancements we made have improved success rates and enabled larger trades for our clients," Michelle Butler, European head of POSIT Alert, commented on the new record.