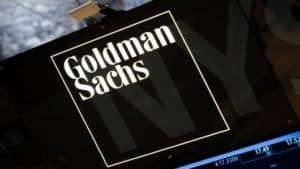 Goldman Sachs has reported gains from its division catering to hedge funds in the first quarter, as revenues from equities and fixed income financing totalled over $1 billion. 
Equities financing revenues at the US investment bank rose 4% to $666 million due to higher prime brokerage client balances, while fixed income financing revenues jumped 18% to $432 million off the back of higher repo activity.
The boost in revenues for Goldman Sachs' prime brokerage business was sparked by increased trading activity from its hedge fund clients looking to capitalise – or limit their losses – from the volatility caused by the coronavirus pandemic during the quarter.
Goldman Sachs' chief financial officer, Stephen Scherr, explained on the bank's earnings call that it has seen sustained strength from the prime brokerage business with many of its key hedge fund clients able to weather the current market environment.
"Whether it was quants, hedge funds and the like, all kinds were performing without any particular issue to be called out as against one or the other. I would say, it's a general observation that de-leveraging among that client base was less significant than perhaps one might imagine from the outside looking in, but again no particular issue and this is a business that remains strategically important to us as we continue to go forward," said Scherr.
The months of February and March were particularly shaky for hedge funds and prime brokers, with the latter demanding more collateral and/or increasing the cost of funding.
According to technology vendor Hazeltree, margin calls increased by more than 20% over the months of February and March 2020, in comparison to historic average margin calls, across institutional clients trading collateralised derivatives.
A report by Morgan Stanley's prime brokerage team last month suggested hedge funds have been deleveraging at record levels because of the coronavirus-induced market volatility, with many reducing their market exposure and trading bets while paying off loans to banks. Many of the world's top hedge funds are down over the year in March, including those run by Systemica Investments, Two Sigma, and Renaissance Technologies.
Morgan Stanley's prime brokerage team estimated that Asia has been especially hard-hit, with the "average Asia-based fund" down 8.6% as of 19 March and 14.3% in 2020. Meanwhile, Goldman Sachs' prime services division estimated that the average equity-focused hedge fund is down 15.5% for the month.