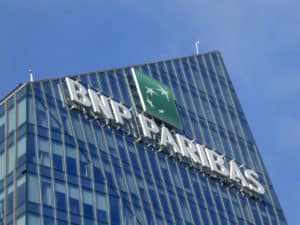 French investment bank BNP Paribas has gone live as a market maker on the London Stock Exchange Group's (LSEG) listed futures exchange, CurveGlobal Markets. 
The launch gives traders at BNP Paribas access to short term interest rate futures cleared at the LSEG's central counterparty, LCH. 
"BNP Paribas considers CurveGlobal an integral part of the LIBOR transition to SONIA, and essential for any institution seriously involved in sterling rates. We are pleased to be part of their growth story," said Gaspard Bonin, deputy global head of derivatives execution and clearing at BNP Paribas.
The investment bank's access to CurveGlobal Markets was provided by ION and is now available to all ION futures customers.
"It is an important milestone in the improvement of our electronic setup, notably as BNP Paribas has the ambition to become one of the top market-makers in GBP swaps in 2021," said Alexandre Benech, global head of flow trading at BNP Paribas. 
CurveGlobal has launched several new trading fee initiatives in the last few years in a bid to foster new business.
In September 2019, it launched its pre-paid trading fee scheme, which includes an 'all you can eat' option for a fixed fee, allowing clients to execute an unlimited number of lots in any interest rate derivatives products. 
"This milestone demonstrates the strength of our offering and is another confirmation of our growing volumes and open interest in the market," said Andy Ross, CurveGlobal chief executive officer. "Q1 2021 was our best quarter ever, and we expect these upward trends to continue. Our 'fee free' trading period is in place until the end of September."