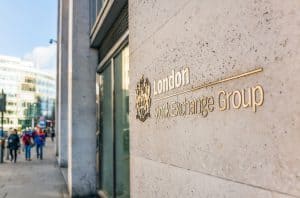 The London Stock Exchange Group's (LSEG) interest rate derivatives platform CurveGlobal has introduced a new trading fee scheme, which includes an 'all you can eat' option for a fixed fee.
CurveGlobal said in a market notice that firms can apply for the pre-paid trading fee scheme, which is open to all members and their clients, to execute an unlimited number of lots in any interest rate derivatives products over a certain period.
The platform will continue to run its current 'per lot' trading fee as well as the new fixed fee trading scheme, which is due to commence over the fourth quarter period this year, with a further two periods beginning in January 2020.
In July, CurveGlobal also reduced price increments for inter-commodity spreads (ICS) from half to tenth tick in a bid to enhance price discovery and price improvements for traders. The firm said the move allows market participants to place orders on the central limit order book at price level increments of 0.001.
Earlier this year, CurveGlobal posted a 350% surge in average daily trading volume since MiFID II was introduced, as traders sought alternatives to existing derivatives trading platforms.  
"Increased volumes are welcome, but the underlying trend signifies much more," said Andy Ross, CEO of CurveGlobal, at the time. "The trading landscape is shifting with MiFID II, opening up a more competitive futures market. This is good news for all participants, as it will introduce an era of better execution, lower prices and more innovative solutions across the industry."
Various changes have been made to the CurveGlobal platform since April last year, including a reduction from one-tick to half-tick increments in its three-month sterling futures contract, a reduction in tick size for CurveGlobal government bond futures, cross margining of government bond futures against cleared swaps at LCH, and a reduction in trading fees on CurveGlobal three-month SONIA futures.