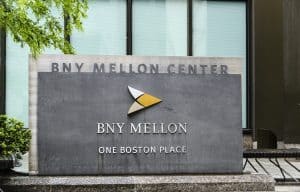 BNY Mellon has appointed its new head of operations who joins the investment bank after working at JP Morgan for ten years.
Lester Owens will take up the role at BNY Mellon as of February next year reporting to chief executive Charles Scharf. He has more than 20 years' experience in leading operations at various financial institutions, including Deutsche Bank and Citigroup. 
Most recently, Owens was responsible for global wholesale banking operations and corporate and investment banking client onboarding at JP Morgan after first joining in 2008. Prior to that, he led transaction banking operations at Deutsche Bank and was a site director at Citibank. 
"Lester is a seasoned operations executive with a passion for excellence, client experience, efficiency, control and transformation. Lester's role is critical as we continue to drive an improved client experience, increase our efficiency, and work with our clients to rethink how we process securities and cash," said Scharf.
"His reputation as a great leader will complement the terrific leadership team we have today within operations. We are thrilled to attract a leader of Lester's calibre to our organisation."
BNY Mellon has made several senior management appointments over the past year, having most recently named its chief technology officer who joined the bank in September. Sabet Elias spent more than seven years in the same role for sales and trading within the global banking and markets division at Bank of America.
In July, BNY Mellon also hired Akash Shah from global consultancy firm McKinsey as its new head of strategy in a newly-created role. Shah is responsible for helping the investment bank develop and implement its long-term strategies and shape external partnerships.