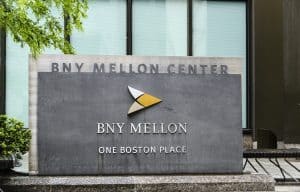 BNY Mellon has named a new global chief operating officer within its foreign exchange business, reporting into Jason Vitale who was promoted to global head of the division last year.
Paresh Shah takes on the role in New York as a member of the core FX management team at BNY Mellon. He joins after two years with HSBC where he held the same role, leading operations for FX and commodities for the Americas. 
Prior to HSBC, Shah spent more than 16 years at Deutsche Bank in various senior operational roles including global operating chief for equity research sales, and most recently global FX and emerging market debt in Latin America COO. 
Shah's appointment follows the promotion of Vitale, formerly global COO for FX at BNY Mellon, to global head of the business. Vitale joined the investment bank from Deutsche Bank in 2017, and spearheaded the firm's expansion into foreign exchange prime brokerage in early 2018.
In September, BNY Mellon confirmed that its chief executive Charles Scharf would step down from his role the following month after landing a new role as chief executive of Wells Fargo. Scharf joined BNY Mellon as chief executive and director in July 2017, following four years as CEO of Visa, and was formerly managing director of JP Morgan's private investment arm, One Equity Partners. 
BNY Mellon veteran and CEO of clearing, markets and client management, Thomas Gibbons, was named interim CEO. Gibbons has previously served as CFO at BNY Mellon for nine years, and prior to that, spent a decade as chief risk officer for the institution.