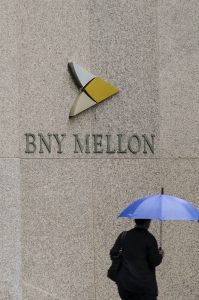 BNY Mellon has announced a new outsourced trading offering for buy-side institutions globally, which it claims will provide opportunities for improved operational and strategic efficiencies, savings and expansion.
The offering from BNY Mellon Capital Markets will be powered by xBK, the firm's buy-side trading division, which executes over $1 trillion in volumes annually for its investment management franchise.
The expanded outsourced trading offering will give clients the ability to reduce spending on data, trading infrastructure, analytics and reporting, as well as all associated trade execution support functions. Clients will also be able to leverage the firm's economies of scale when expanding into new asset classes and regions.
BNY Mellon stated that clients will be able to improve trading outcomes through automation, innovation and a systematic workflow; receive access to its portfolio of services across front, middle and back-office functions; alongside refocusing investments toward core competencies and alpha generating activities.
"We are committed to supporting the buy-side as they position themselves for long-term growth and competitiveness," said Adam Vos, chief executive of BNY Mellon Markets & Execution Services.
"By leveraging the full scale of the BNY Mellon enterprise, combined with our expertise in trading, we are uniquely positioned to provide a high-quality outsourced trading offering to our clients worldwide."
BNY Mellon stated that it also plans to offer external clients with coverage of all major assets as well as the ability to transact across most global markets; expertise in supporting complex workflows; and data science capabilities to improve execution strategies, reduce transaction costs and execute trades within a risk-controlled framework.
"The asset management industry is at a critical inflection point as it continues to address fee pressures, higher operating costs, increased trading complexity and heightened regulatory requirements," said Dragan Skoko, head of outsourced trade and xBK at BNY Mellon.