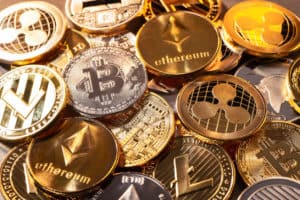 Alternative investment management platform, Brevan Howard Asset Management, has appointed a former CMT Capital Markets Trading executive to lead its crypto investment activities as it launches a new digital assets division.
Colleen Sullivan joins Brevan Howard from CMT Capital Markets Trading where she co-founded its digital asset division, CMT Digital, specialising in crypto-asset trading and blockchain technology investments. She also serves on several advisory boards.
In her new role at Brevan Howard, she will lead its private and venture investment activities in crypto, alongside chairing its investment committee which will focus on disruptive technologies in the crypto asset class.
Her appointment comes as the platform launches its own digital assets and cryptocurrency division, BH Digital, intended to expand its involvement in these markets significantly.
"Brevan Howard's belief in the huge diversity of opportunities within the digital asset space and the significance of this to long term macro investors is the reason we are delighted to welcome Colleen to the firm," said Aron Landy, chief executive of Brevan Howard.
"Colleen's exceptional track record in making highly successful crypto venture investments will be of tremendous benefit to Brevan Howard clients and underscores the firm's commitment to rapidly expanding its platform and offerings in cryptocurrencies and digital assets."
The alternative investment management platform also launched a liquid token, value-oriented fund, earlier this year in a bid to expand its digital asset investment client offering and confirmed in May that it would be allocating to cryptocurrencies via its Brevan Howard Master Fund.
Several major developments have taken place in the cryptocurrency market in the last few months as institutional interest in the asset class continues to increase.
Most recently, SIX Digital Exchange AG gained approvals from the Swiss Financial Market Supervisory Authority (FINMA) in a market first earlier this month to act as a central securities depository and for SDX Trading to act as a stock exchange.