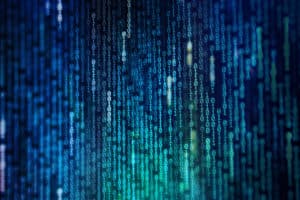 Cboe FX has launched a hosted algorithmic execution service in partnership with London-based market maker XTX Markets to meet rising demand for algo trading in the FX markets.
The service will be supported via Cboe FX's electronic communication network (ECN), giving users access to XTX Market's Execution Algo, which aims to reduce slippage to arrival price.
The exchange said it had been granted exclusive rights to the algorithm for use in the anonymous ECN space with users able to access it either on an anonymous or disclosed basis.
"As the use of algorithms becomes more prevalent in the spot FX market, we couldn't be more excited to be utilising the expertise of a best-in-class FX market maker," said Jonathan Weinberg, head of Cboe FX.
"This service will offer greater choice and transparency to Cboe FX's participants in how they access liquidity as they seek to improve their execution quality, demonstrate best execution and drive automation within their FX operations."
The service is available for the execution of the most actively traded pairs in the spot FX market including EUR/USD, USD/JPY, GBP/USD, AUD/USD, USD/CAD, USD/CHF, and USD/CNH.
Initially users will be able to access the algorithm and its transaction cost analysis (TCA) offering via the credit infrastructure available on Cboe FX available through an API in its New York-based matching engine. The exchange added that this could be extended to London depending on customer demand.
The news follows XTX Markets also making its implementation shortfall execution algorithm available via the BidFX hub in July earlier this year with the intention of meeting rising demand for algorithm execution in the FX markets.
Speaking to The TRADE in June, head of Bloomberg's FX electronic trading platform, Tod Van Name, said algo trading had surged in the last year as participants looked to reduce market impact and achieve best execution.