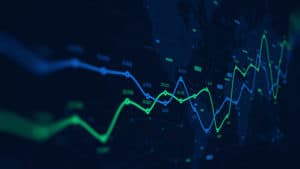 London-based market maker XTX Markets has made one of its execution algorithms available on the BidFX hub to meet increased demand for FX algo trading.
The implementation shortfall execution algorithm from XTX, which aims to reduce slippage to arrival price, went live on BidFX last year in an initial targeted client rollout and is now available to all BidFX clients.
"XTX Markets is one of the largest market makers in the world and their expertise in market microstructure and the reduction of signalling and information leakage aligns with our client's sophisticated requirements in regulatory, functional and execution strategies," said John McGrath, BidFX chief revenue officer.
The market maker is the latest firm to host its algos on BidFX, following other major institutions such as Commerzbank, State Street, Nomura and RBC Capital Markets. 
The connection between the two entities comes as algo trading as an execution strategy gains popularity with FX traders. 
Head of Bloomberg's FX electronic trading platform, Tod Van Name, recently told The TRADE that algorithmic trading in FX had seen the most significant uptake in recent years compared to other execution strategies. 
He attributed the uptake to a desire from participants to minimise their market impact and achieve best execution.
Elsewhere, a report from Coalition Greenwich last month predicted that the increased use of algo trading in FX is here to stay with 40% of the respondents to its survey stating they expected to further increase their algo use in the next year.