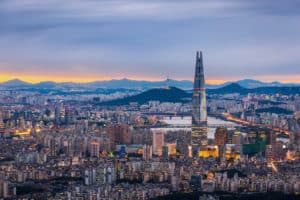 Hana Bank has gone live as the first Korean bank to clear FX derivatives through the London Stock Exchange Group's LCH ForexClear.
LCH ForexClear said Societe Generale will act as Hana Bank's clearing broker under the arrangement, which will allow Hana Bank to manage risk and gain margin, capital and operational efficiencies.
James Pearson, head of LCH ForexClear, commented that as phase five of the uncleared margin rules approaches this September, clearing firms have been increasingly looking to optimise their derivatives portfolios.
"South Korea has a vibrant FX and derivatives market and we are delighted to welcome Hana Bank as the first from the country to clear at ForexClear," he added.
Pearson took up the role as head of ForexClear at LCH last month overseeing trading risk, daily management and the strategic direction of the business. He was previously global head of FX trading for five years before his departure in 2016.
LCH ForexClear has been expanding its list of client clearing firms with UK investment bank Barclays the first to offer client clearing through the international clearing broker model with the central counterparty in April. The move provided Barclays' clients with clearing of FX derivatives for risk management.
"Having access to ForexClear allows us to effectively manage our risk while benefitting from a number of efficiencies associated with clearing," Youngsun Moon, head of FX and derivatives trading section at Hana Bank, commented. "We are pleased to be the first Korean bank to use the service, and believe this will help us to expand our position as the best foreign exchange provider in Korea to the global market."