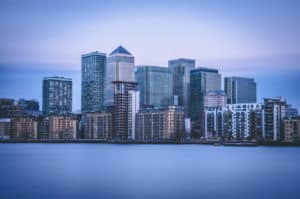 London-based clearing house LCH has appointed a former global head of foreign exchange trading at RBS to head up its ForexClear business, effective from June 1.
James Pearson joins LCH as head of ForexClear in London where he will be responsible for the trading risk, daily management and strategic direction of its FX business, reporting to CEO of LCH, Isabelle Girolami. 
Pearson has nearly 20 years of industry experience, having previously worked as global head of FX trading at RBS for just under five years before his departure in 2016.
Prior to RBS, he also held roles as global head of G10 FX spot trading and head of EMEA emerging markets FX at Nomura and Lehman Brothers, as well as, holding roles on the FX spot and non-deliverable forwards trading desks at Citi and HSBC.
"I am delighted to welcome James to LCH as Head of ForexClear. He brings extensive experience of trading FX and leading global teams," commented Girolami. "He will be instrumental in driving continued growth and innovation at ForexClear, with a focus on expanding the deliverable FX and client clearing franchises."
LCH ForexClear cleared $19.1 trillion last year, attracting the interest of Goldman Sachs and Barclays which both moved to offer client clearing on ForexClear in August and April respectively. 
Earlier this year, ForexClear also went live clearing non-deliverable options in addition to its existing offering of non-deliverable FX forwards, deliverable FX options and deliverable FX forwards.