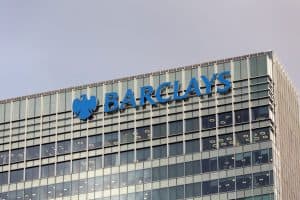 Barclays has become the latest investment bank to offer client clearing through the international clearing broker model at LCH ForexClear.
LCH confirmed that Barclays was the first institution to clear a client trade under the broker model, and the bank is now offering clients clearing of FX derivatives for risk management with ForexClear.
"Being the first clearing broker to clear an EMIR/SCM Model trade is another key step in the evolution of our OTC Clearing platform, highlighting the continued investment and market leadership Barclays has in this space," said Gary Saunders, global head or prime derivatives services at Barclays.
Saunders added that expanding ease of access to cleared products is vital in the bank's aim to manage counterparty risk and improve margin efficiency.
Figures from LCH revealed that ForexClear processed $19.1 trillion in cleared notional, with $167.2 billion of that cleared by clients. ForexClear supports client and dealer-to-dealer clearing for FX NDFs and options, deliverable FX options, spot, and forwards.
In January, JP Morgan and Deutsche Bank were the first members to clear newly launched non-deliverable FX options across nine currency pairs at LCH ForexClear.
Barclays joins other major institutions offering client clearing with LCH ForexClear, including US investment bank Goldman Sachs which began offering the service in August.
"We are delighted to welcome Barclays to our growing FX clearing service and look forward to continuing to work with Barclays and its clients to support their clearing activity," Tamaryn Nuttal, chief operating officer at LCH ForexClear, commented.