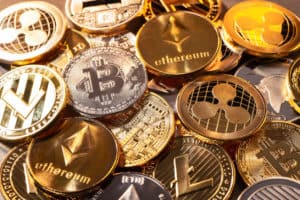 Just under half of traditional hedge fund managers are investing or considering investing in cryptocurrencies, a report by the Alternative Investment Management Association (AIMA) has found.
The research, conducted in partnership with PWC and Elwood Asset Management, surveyed 39 hedge funds in the first quarter this year with a total of $180 billion in assets under management.
It found that 47% of traditional hedge funds have entered or plan to enter the crypto market, with 21% currently investing in digital assets and 26% in the late-stage planning of investing. Of the hedge funds already invested, 86% also intend to deploy more capital into the asset class by the end of this year.
The report also found that the total assets under management for crypto based hedge funds had almost doubled from $2 billion in 2019 to nearly $3.8 billion in 2020.
The barriers to investments cited by hedge funds as reasons for not involving themselves in the asset class included regulatory uncertainty, lack of infrastructure, and client risk/reputational risk. 
"We expect inflows into crypto hedge funds to continue to increase over the coming months as more and more institutional investors decide to allocate to this fast growing space," said Henri Arslanian, crypto leader at PWC.
"For many institutional investors, an allocation to a crypto hedge fund is the natural first step of their crypto journey as it allows them to observe and learn about the asset class via a vehicle and structure they are familiar and comfortable with."
Several sell-side participants have launched cryptocurrency focused offerings in recent weeks as the buy-side's appetite for digital asset investments continues to increase.
Most recent was Cowen which partnered with digital asset blockchain technology provider PolySign earlier this month as it looks to provide institutional clients access to cryptocurrencies. 
US investment bank Goldman Sachs also participated in a $15 million funding round for a crypto market data and blockchain technology provider in May. 
"From the findings in this report it's evident that hedge fund allocations to digital assets continue to gain traction. Diversification and exposure to a new value creation ecosystem are cited as key drivers for investing in digital assets," said Jack Inglis, chief executive officer of AIMA.