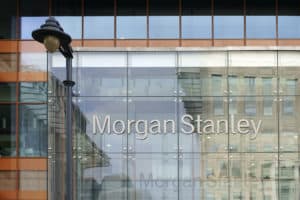 US investment bank Morgan Stanley has become the latest institution to join the ICE Futures Abu Dhabi (IFAD) exchange as both an exchange and clearing member.
With the addition of the investment bank, IFAD now has 29 exchange members and 22 clearing members including Citigroup Global Markets, Banco Santander, BNP Paribas, Goldman Sachs, HSBC, JP Morgan Securities, Societe Generale, RJ O'Brien, ABN Amaro, and Mizuho Securities.
Contracts traded on the IFAD exchange are cleared through ICE Clear Europe alongside ICE's global energy futures platform.
Since its launch in March 2021, ICE confirmed that IFAD had traded a total of 282,692 contracts involving 55 participants.
"All the key metrics you look for to judge the traction of a new benchmark in the market – volumes, open interest, number and range of participants, and the depth of the curve – are all increasing," said Jamal Oulhadj, president of ICE Futures Abu Dhabi. 
ICE's exchange in Abu Dhabi was recognised as an overseas investment exchange by the UK's Financial Conduct Authority ahead of its launch. The recognition allows UK-based traders to access IFAD's markets to execute futures, cash settled derivatives and inter-commodity spreads.
IFAD also operates in the US, Singapore, Switzerland, the Netherlands, France, Norway, Australia, Japan and South Korea.
Morgan Stanley is the second major sell-side participant in the last few months to join a new exchange as a clearing member.  In April earlier this year, UniCredit reached an agreement with Spanish exchange operator Bolsas y Mercados Españoles to become a clearing member in the fixed income market.