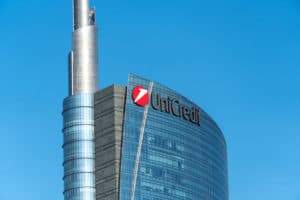 Spanish exchange operator Bolsas y Mercados Españoles (BME) has expanded its list of fixed income clearing members with the addition of Italian investment bank UniCredit.
UniCredit has reached an agreement with BME's central counterparty (CCP), BME Clearing, to become a new operating member in the fixed income segment.
BME confirmed that with the addition of UniCredit, its CCP now has 25 clearing members including other major European banks such as Societe Generale, Credit Agricole, and Banco Santander. UniCredit marks BME Clearing's third international counterparty from 15 April. 
"The agreement with UniCredit SpA is the result of close cooperation and we expect it will lead to higher volumes in this segment," said José Manuel Ortiz, chief executive officer at BME Clearing. "Counterparties will be able to take advantage of the liquidity of an international bank of UniCredit's stature."
BME Clearing acts as a central counterparty for clearing of simultaneous or repo trades on Spanish, Italian, Portuguese, French, German, Austrian, and Dutch sovereign debt executed on exchanges, electronic platform or other means.
The Spanish stock exchange is being integrated with Swiss exchange operator SIX following its €2.8 billion acquisition which closed in June last year. 
SIX confirmed plans to drive forward with the integration of BME recently and is combining its securities business with BME's across regions. The combined entity will include a separate trading markets unit and post-trading activities securities services unit. 
"The acquisition of the Spanish stock exchange operator BME, completed in 2020, will help us on all these points. SIX and BME are an outstanding match along the entire securities value chain. The merger will strengthen the competitiveness of both the Swiss and Spanish financial centres," Jos Dijsselhof, CEO at SIX Group, said in the SIX annual report 2020.