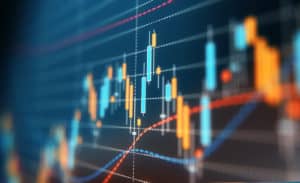 Broadridge Financial Solutions and cloud-based SaaS provider for asset managers Aiviq have collaborated to improve the quality and transparency of internal sales reporting data and external market intelligence.
The strategic partnership between the two firms aims to provide asset management firms with improved views of client assets under management (AUM) and asset flow data for their global market intelligence.
According to the firms, the growing pace of change in the industry has intensified how quickly global asset managers need data and how important it is to integrate with internal and external reporting and analytics offerings.
"We are excited to be working with Aiviq, who truly understands global data management and its application in the asset management industry," said Stephanie Clarke, senior vice president of Broadridge's Data and Analytics business.
"Broadridge is delivering best-in-class, actionable market intelligence for global asset managers, and the inclusion of detailed sales data from asset managers using Aiviq for enterprise reporting will enhance distributor transparency and improve accuracy and timeliness."
The partnership becomes the latest move by Aiviq for its Integration Hub, which connects asset managers to more than 235 data providers.
"We will work closely with Broadridge to ensure the speed and availability of global fund data for asset management firms and improve both the quality and efficiency of that data," said Greg Glass, executive director of Aiviq.