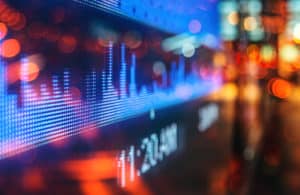 Infrastructure and connectivity provider BSO will upgrade its connectivity routes between Tokyo and both London and Singapore.
New and existing customers will be able to access the new routes from November, offering improved connectivity between the three major equities and FX hubs.
Fast connectivity between London and Tokyo has so far been a challenge for telco providers and so BSO's upgrade of these routes helps solve an important issue.
Tokyo currently acts as a key section of the FX arbitrage triangle between Europe and Asia and the upgraded routes contribute to BSO's global trading network to provide more resilient and lower latency networks.

"Connecting financial traders to the complex Asian landscape is an ongoing challenge, but when demand for connectivity from our customers grows, we rise to the challenge and push the limits of our networks to keep pace," said Michael Ourabah, CEO and founder of BSO.
The upgraded routes follow recent enhancements by BSO to other connectivity links in Asia.
In July, BSO enhanced the connectivity of the Chinese capital market with upgraded routes between Shanghai and several financial hubs. As part of the improvement, routes between Shanghai and London, Hong Kong and Tokyo were upgraded.
Additionally, in August, BSO added low-latency connectivity to the Indian stock exchange. Through the arrangement, traders in Asia, Europe and the US were provided access to India's NSE International Exchange as BSO was approved as an official connectivity partner.
"Our investment in these Tokyo routes is yet again another demonstration of our continued commitment to providing the FX trading community with resilient and competitive access to Asian markets and one of the busiest FX circuits in the world," said Tony Jones, head of low latency strategy, BSO.