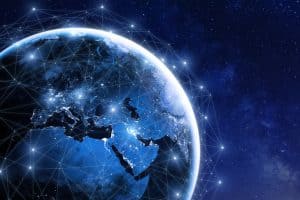 BT Radianz Cloud has connected to a market data feed designed and operated by trading technology provider Vela.
Known as SuperFeed, the data spans 100 global venues including Cboe, CME, Deutsche Börse, Euronext, London Stock Exchange, Nasdaq and others. It is hosted and delivered as a managed service via the Radianz Cloud, meaning clients do not need to change their back office infrastructure for access.
"Customers accessing Vela's SuperFeed via our highly-secure and resilient Radianz Cloud can benefit from lower costs and reduced operational risk," said David Payne, managing director for BT Radianz services.
"At the same time, Vela benefits from a ready-made market place with thousands of clients in the capital markets ecosystem as it drives for growth for its managed services business."
The BT Radianz Cloud is a community of thousands of brokers and institutions, exchanges and clearing houses linked via a single network connection. It offers services and applications from more than 400 providers.
"Vela's SuperFeed is designed to simplify and speed up clients' access to data via a single source. This eliminates the need for clients to directly source various, disparate market data feeds as well as alleviate the ongoing mandated overheads of managing the infrastructure and exchange-driven changes," Ollie Cadman, head of business development at Vela added.
"By joining the BT Radianz Cloud community, Vela's market data feed clients gain access to a range of connectivity and hosting solutions from one of the world's largest secure networked financial communities."