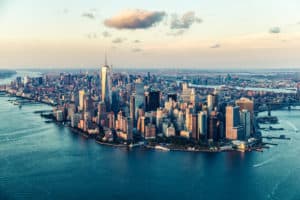 Agency broker BTIG has confirmed the appointment of a new director for its outsourced trading division in New York, as it looks to further expand the reach of the business.
Michael Conze takes on the role with more than 20 years of experience in buy-side trading, most recently serving as a healthcare trader at Pura Vida Investments.
Prior to Pura Vida, Conze spent over a decade supporting fund managers as an equities trader at Point 72 Asset Management and has previously held similar positions in US institutional equity sales at MKM Partners and UBS Warburg.
"We are excited to welcome Michael to BTIG," said Chris Casanovas, managing director, and head of outsource trading at BTIG. "His extensive buy-side experience makes him an ideal fit for our Outsource Trading platform. We continue to add high-quality traders to complement our well-established team of outsource trading professionals."
Conze's appointment follows a series of new hires made by BTIG as it aims to expand its outsourced trading offering. In Europe early this year, BTIG added Guillaume de Chabaneix and Michael Willis to its outsourced trading desk in London. They had both been working in the equity sales and trading division at BTIG since 2012. 
Demand for outsourced trading has seemingly surged in light of the coronavirus pandemic, according to several large banks that offer such services to asset managers. Northern Trust, State Street, and BNP Paribas all highlighted that an uptick in demand for outsourced trading and dealing that began before the crisis has been accelerating more recently.