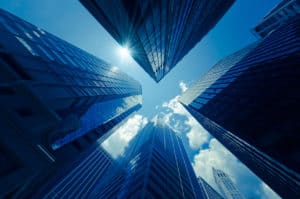 Outsourced dealing desk BTON Financial has made two senior hires to its business as it looks to expand amid growing appetite for front-office outsourcing on the buy-side.
London Stock Exchange veteran and technology sales head, Justin Hudson, has been appointed head of sales at BTON, after almost a decade with the exchange operator. He will focus on building out BTON's relationships across the UK and Europe.
Similarly, former quant trader at Millennium Capital Management and physicist, Emmett Cawley, will take on the role as head of data science and algos. Cawley has previously worked at major institutions including Nomura, Credit Suisse and UBS. He will oversee BTON's technology and data services, using smart data and analytics to drive trading performance.
"The fact that we have been able to attract people of Justin and Emmett's calibre is a great endorsement of the strength of our proposition; the wealth of their experience and extensive network will help accelerate our growth trajectory," said Dan Shepherd, CEO and co-founder of BTON Financial.
The new hires follow the appointment of the London Stock Exchange's global head of equities, and former managing director execution services at Merrill Lynch, Tony Walker, as non-executive directors last summer.
"The asset management industry is ready for an independent outsourced dealing desk and has been ripe for innovation for a long time. I am excited about the opportunity to help drive that innovation as part of a dynamic and forward-thinking company," Hudson commented.