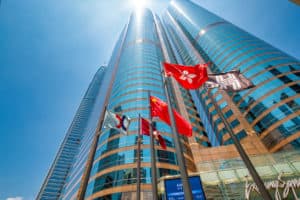 Just under a third of buy-side fixed income traders in Asia Pacific are looking to implement more rules-based automation in their electronic trading this year, a study by Bloomberg and WBR has found.
A poll of 100 heads of trading and technology in Hong Kong, Singapore and Australia revealed that rules-based trading automation is the top priority for 29% of respondents, who agreed the move for low-touch trades would free up time for more complex, high-touch orders. 
Bloomberg said in the report that the global pandemic has accelerated automation in trading as standard tasks such as small-ticket trades can be more time-consuming and error-prone as traders work from home. 
"Automation has been a global trend across a number of industries, including ours. COVID-19 has only accelerated this trend," added Ravi Sawhney, head of trading automation and analytics at Bloomberg. 
"Rather than break out trading into discrete high- and low-touch desks, we are increasingly seeing clients dropping automation technology to their desks and allowing the traders to make the determination as to how to use it given consideration of security, size, market liquidity and, of course, volatility."
Elsewhere respondents were questioned on venue selection, with 29% agreeing that consolidating tradeable products onto a single trading venue was a top priority, alongside cost to dealers as levied by platforms.
Finding the best of class in each individual product across multiple platforms was another top priority in venue selection for 15% of traders, while 12% placed the most emphasis on the breadth of pre-trade liquidity and/or broker analysis tools that a platform has to offer. 
Remote working conditions and increase market volatility caused by the pandemic have seen electronic trading volumes increase significantly in 2021, with average daily volumes for fixed income electronic trading reaching $10.6 billion in January, according to Greenwich Associates.